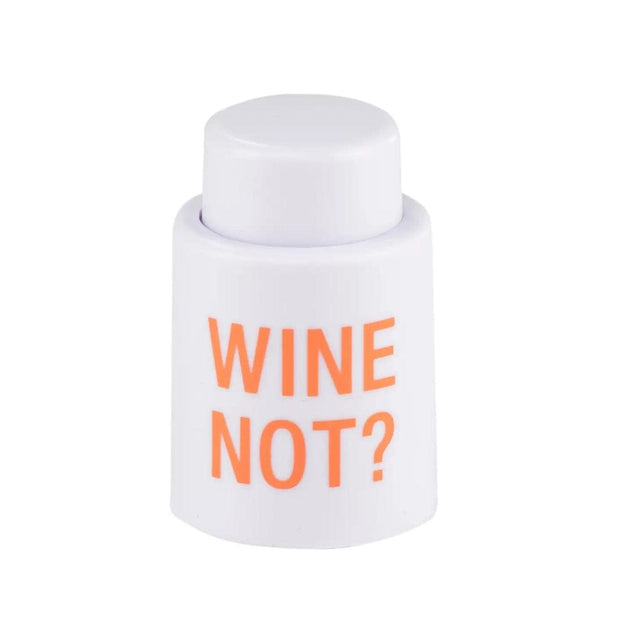 The Wine Not? Wine Stopper
Let the wine you savor keep its flavor with our vacuum seal wine stoppers. Easy to use hand pump creates an air tight vacuum seal and food-grade silicone ring prevents leaks.
Minimize oxidation and preserve wine for several days after opening. The perfect gift for any wine lover, these funny wine stoppers come in a stylish acetate gift box.