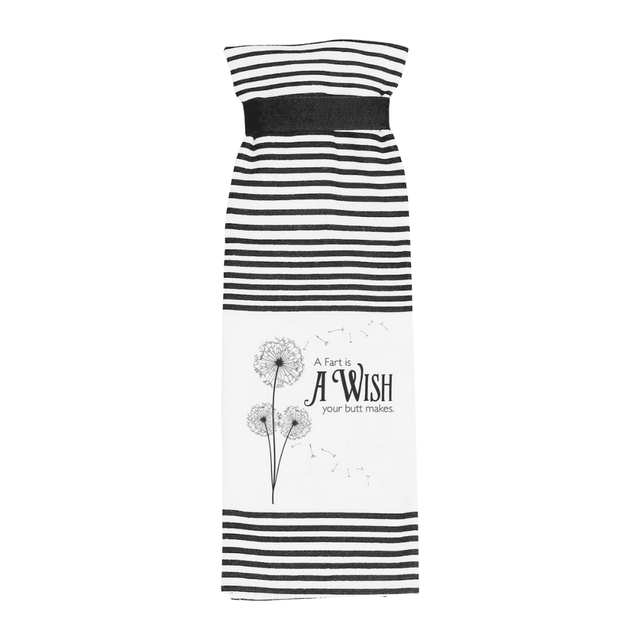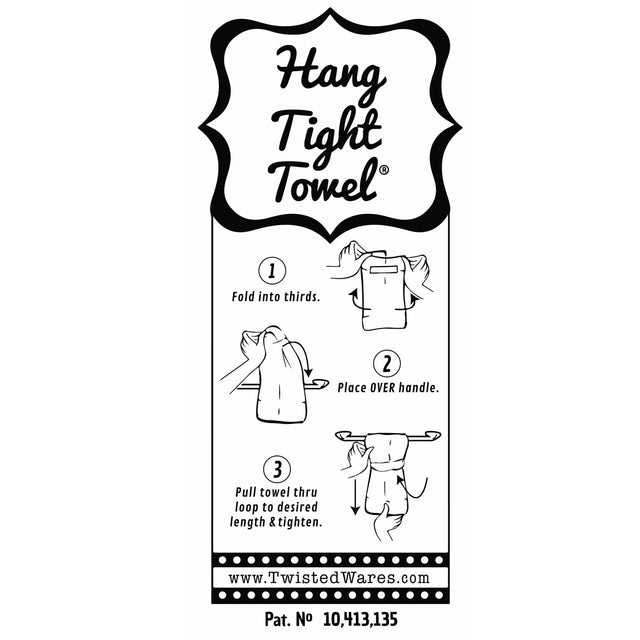 A Fart is a Wish Your Butt Makes....seriously how can you read that and not laugh.  These towels are funny and smart.  These Hang Tight Towels are made with  a loop in the back so that your towel stays on the rack as intended.  Brilliant!  
100% Terry Cloth
Dimensions:  17" x 22"
Hang Tight Towel Technology
Printed with eco friendly dyes
Snarky Dishtowel
Thought this would be a funny thing for daughters xmas stocking! Nice fabric.