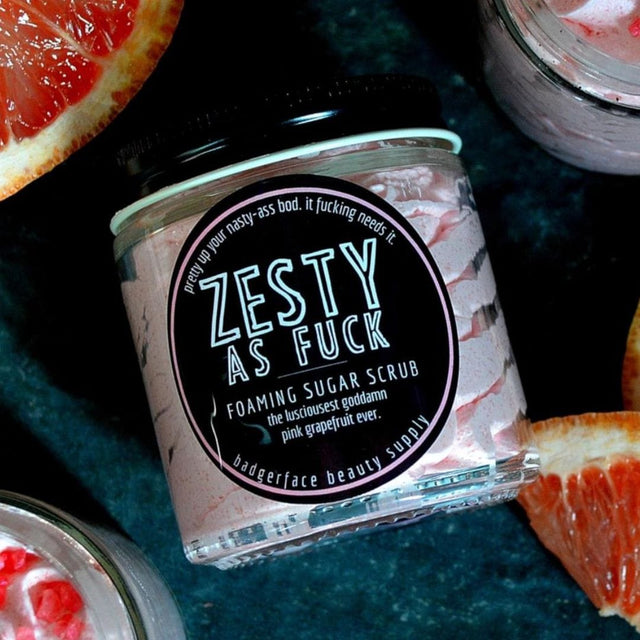 Zesty As Fuck Foaming Sugar Scrub - The ultimate citrusy sensation that'll leave your skin feeling as vibrant and as bold as your personality. Get ready to scrub away the mundane and unleash your inner zest with this exhilarating delight.
Scent: The lusciousest goddamn pink grapefruit ever.
How to Use: Scoop a walnut sized amount with your finger and mash with a few drops of water, then massage gently with hands. Then rinse.
Handmade natural products 

Women owned business 

Cruelty free skincare 

Uses pure essential oils 

Paraben free 

Sulfate free

Made in the USA

4 ounce