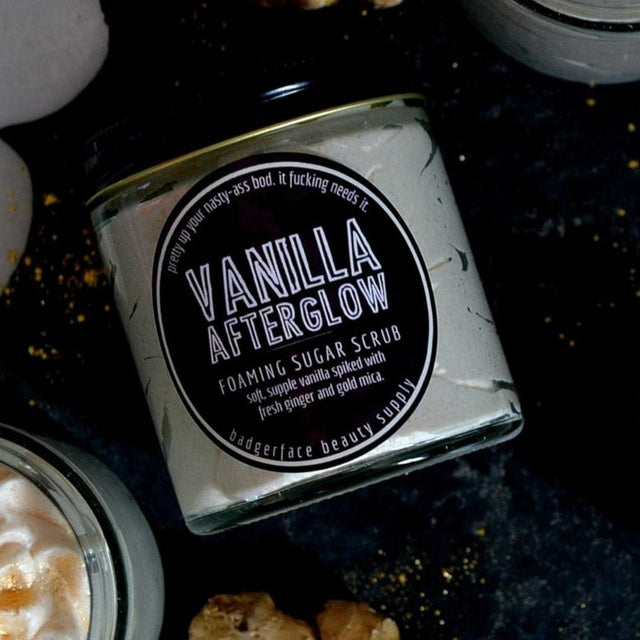 Vanilla Afterglow Foaming Sugar Scrub. This isn't just any scrub; it's a sweet escape to a world of pure indulgence. Your skin deserves to bask in the afterglow of this luxurious, vanilla-infused delight. 
Scent: Vanilla spiked with fresh ginger and gold mica.
How to Use: Scoop a walnut sized amount with your finger and mash with a few drops of water, then massage gently with hands. Then rinse.
Handmade natural products 

Women owned business 

Cruelty free skincare 

Uses pure essential oils 

Paraben free 

Sulfate free

Made in the USA

4 ounce