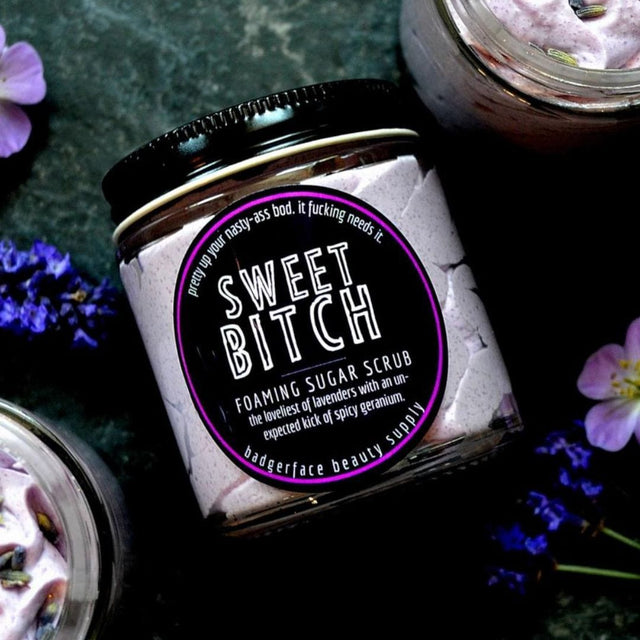 Sweet Bitch Sugar Scrub - It's the ultimate pampering experience with a bold attitude. Prepare to scrub away the day's nonsense and reveal your inner fierce goddess with this sweet and sassy delight.

Scent: Lovely lavender with and unexpected kick of spicy geranium.
How to Use: Scoop a walnut sized amount with your finger and mash with a few drops of water, then massage gently with hands. Then rinse.
Handmade natural products 

Women owned business 

Cruelty free skincare 

Uses pure essential oils 

Paraben free 

Sulfate free

Made in the USA

4 ounce