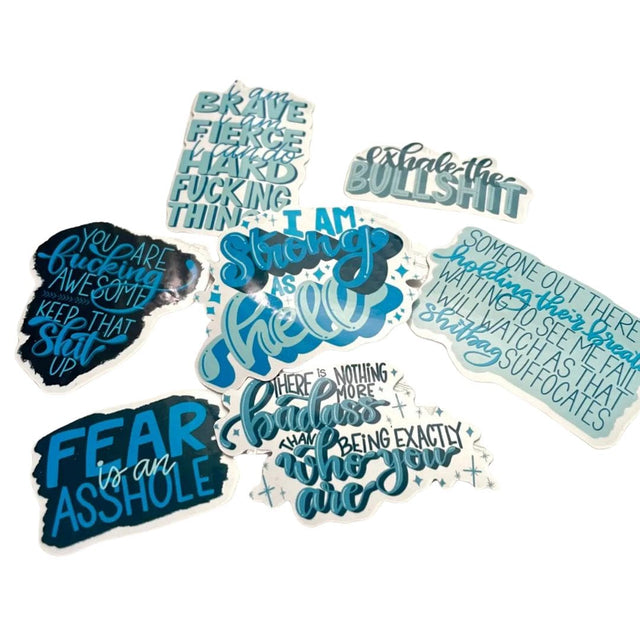 This "Swear Word Affirmations" Sticker Pack is a fabulous collection of sassy affirmations that prove positivity doesn't always have to play by the rules. These stickers are your daily dose of motivation, wrapped in a layer of unapologetic attitude that's as empowering as it is entertaining. 
This sticker pack includes the following 7 sticker affirmations:
2. You are fucking awesome, keep that shit up
5. Someone out there is holding their breath waiting to see me fail, I will watch as that shitbag suffocates
6. There is nothing more badass that being exactly who you are
7. I am brave, I am fierce, I can do hard fucking things.
Waterproof, Glossy Vinyl
7 stickers
Stickers measure around 1 1/2" x 2" each
Made in the USA