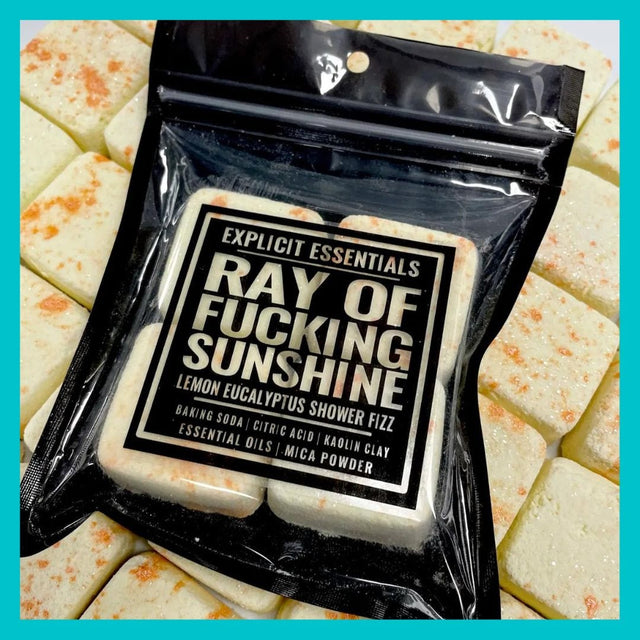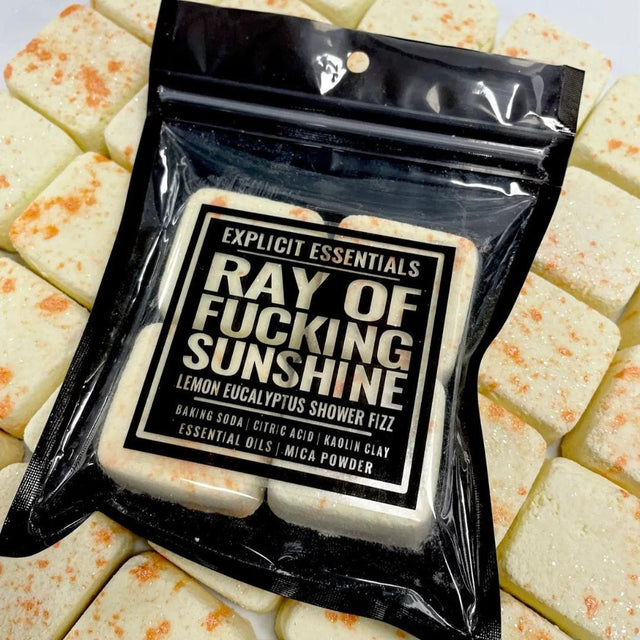 These Ray of Fucking Sunshine Lemon Eucalyptus Shower Steamers are the perfect addition to your shower to both invigorate and relax you.  
This product is handmade, vegan, cruelty free, all natural, organic, paraben free, and made in small batches.

Women owned and operated
How to Use: 
Before use, let warm water run for several minutes to moisturize the air.

It's best to place the shower steamers away from running water and the drain.

Breathe in deeply as the essential oils vaporize into the air.