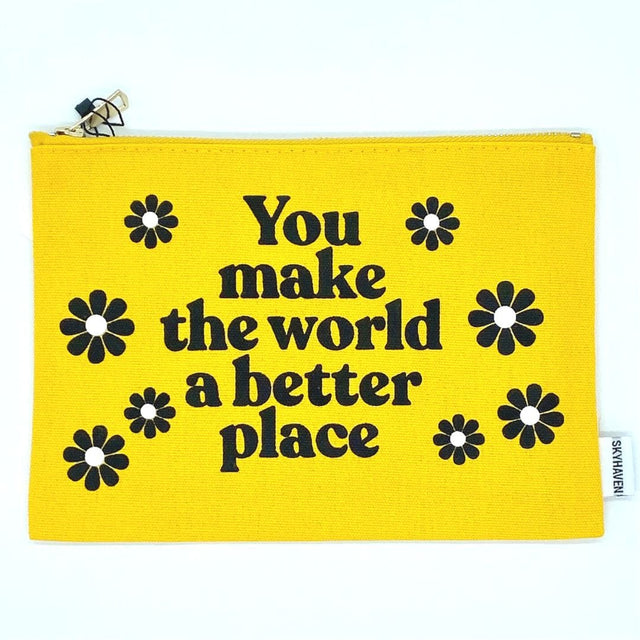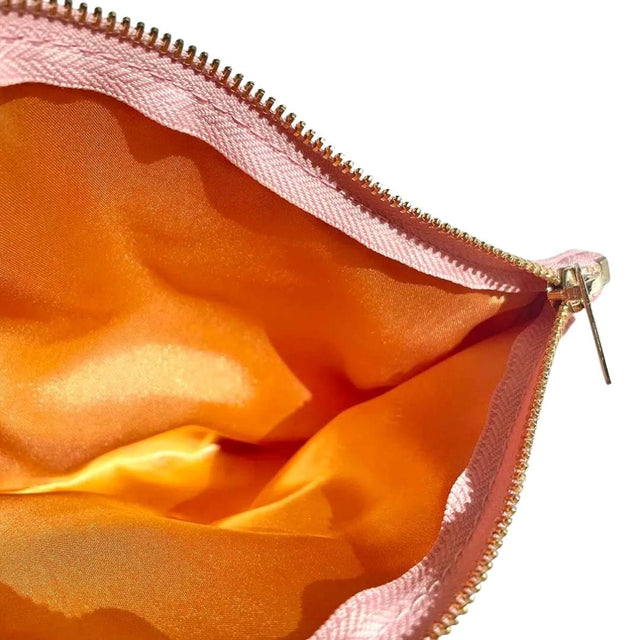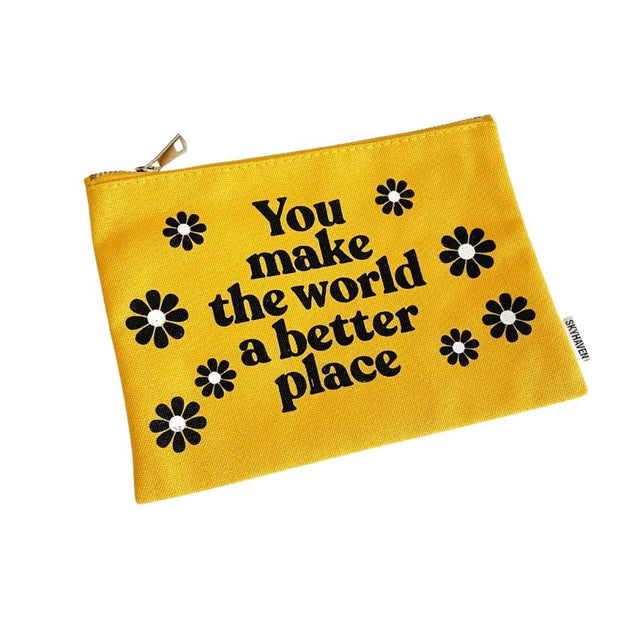 This You Make the World a Better Place canvas zippered pouch is so adorable. The sweet message is on the front and the flowers are continued on the back side. The inside is lined with a soft gold satin to make it extra fancy.
This would make such a great gift for someone who needs a reminder of their fabulousness.
Great for all that extra shit you have in your bag or desk or would be great for cosmetics, office supplies, cords and chargers....the possibilities are endless.
Easy to clean and durable for everyday use
Measures: 9.3" x 6.5" x 0.5"