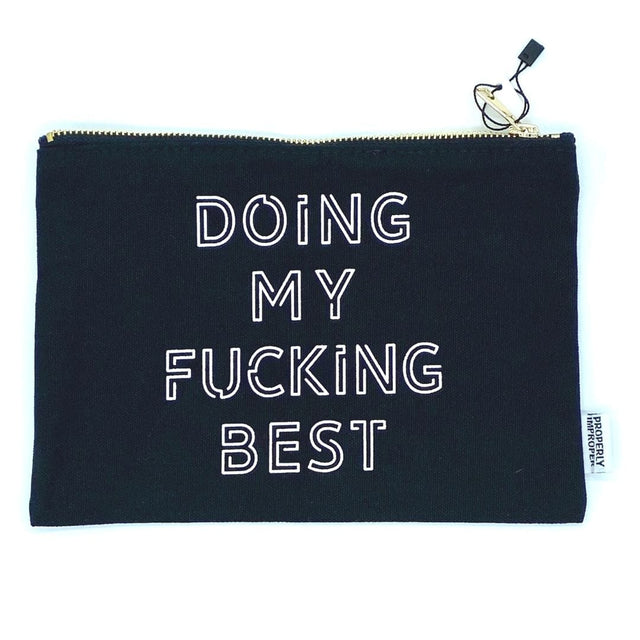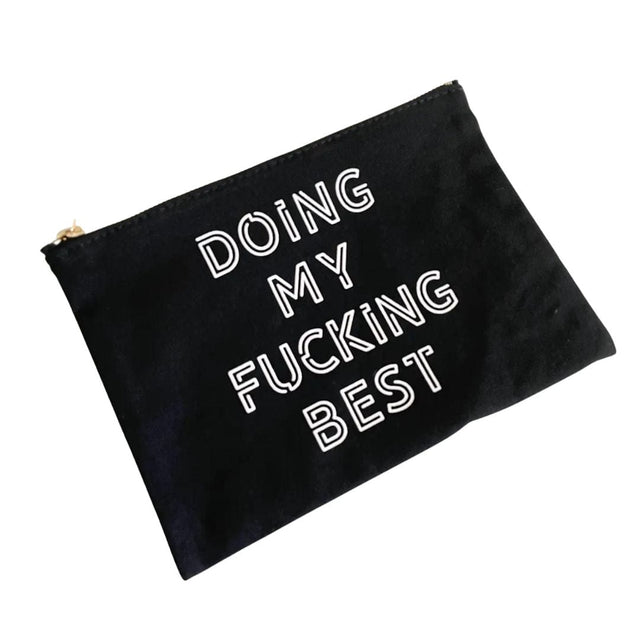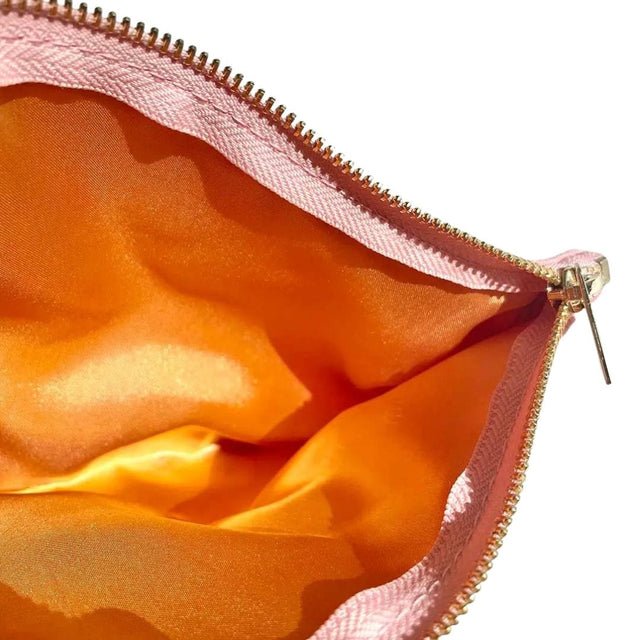 Sometimes we are just Doing Our Fucking Best, and what a better way to embrace that feeling than with this fabulous black canvas zippered pouch.  The inside is lined with a soft gold satin to make it extra fancy.
Great for all that extra shit you have in your bag or desk or would be great for cosmetics, office supplies, cords and chargers....the possibilities are endless.
Easy to clean and durable for everyday use
Measures: 9.3" x 6.5" x 0.5"