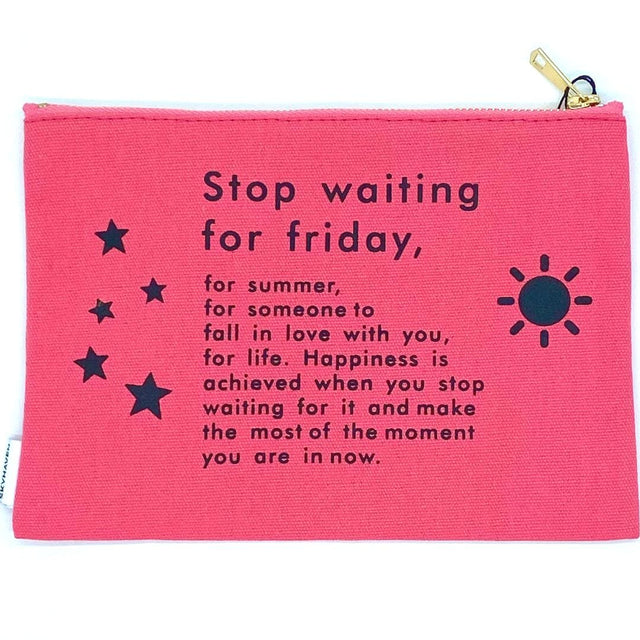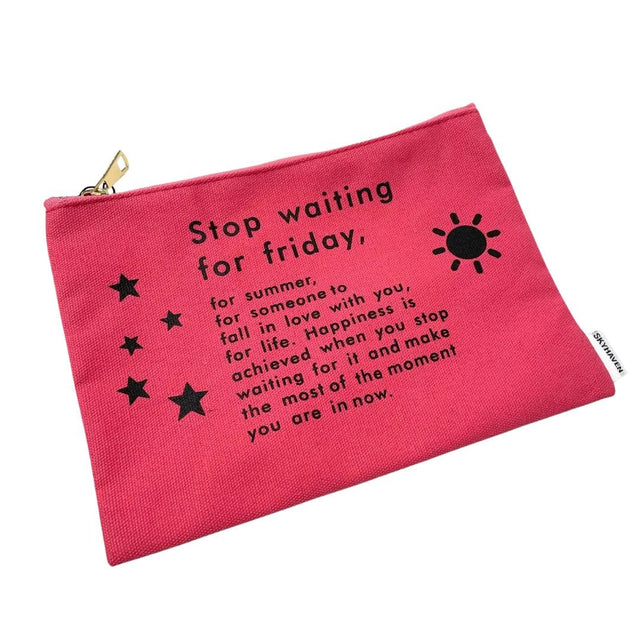 This canvas zippered pouch is a great reminder to live in the moment each and every day.
Stop waiting for Friday, for summer, for someone to fall in love with you, for life. Happiness is achieved when you stop waiting for it and make the most of the moment you are in now.
Great for all that extra shit you have in your bag or desk or would be great for cosmetics, office supplies, cords and chargers....the possibilities are endless.
Easy to clean and durable for everyday use
Measures: 9.3" x 6.5" x 0.5"
Message is printed on both sides of the bag