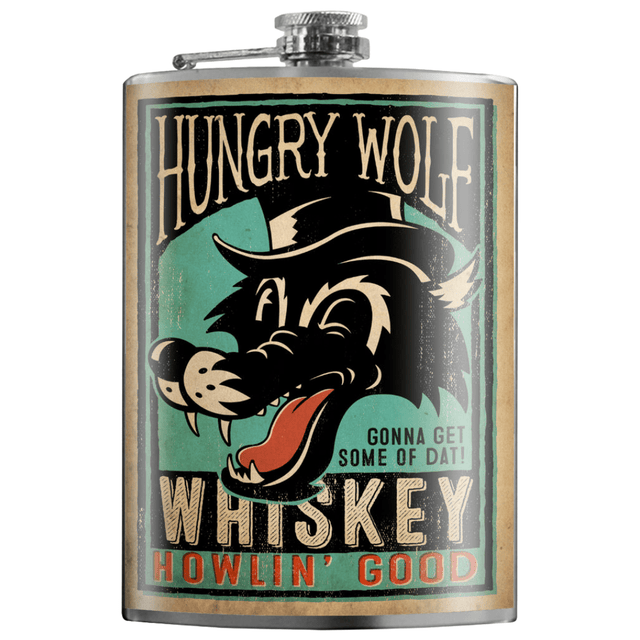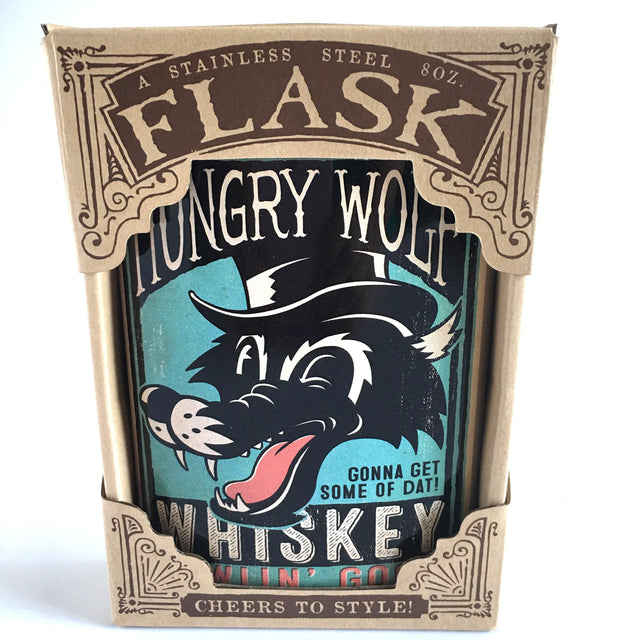 Hungry Wolf - Flask with Funnel Included
Hungry Wolf Whiskey - Howlin' Good! 
Original art on a stainless steel hip flask by Trixie & Milo.  All designs are printed on a high quality vinyl label that is completely waterproof.  Each sticker is laminated under a high gloss finish that will protect & enhance the image.
Stainless Steel Construction / Holds 8 ounces / 3.75" x 5.75"
Trixie & Milo