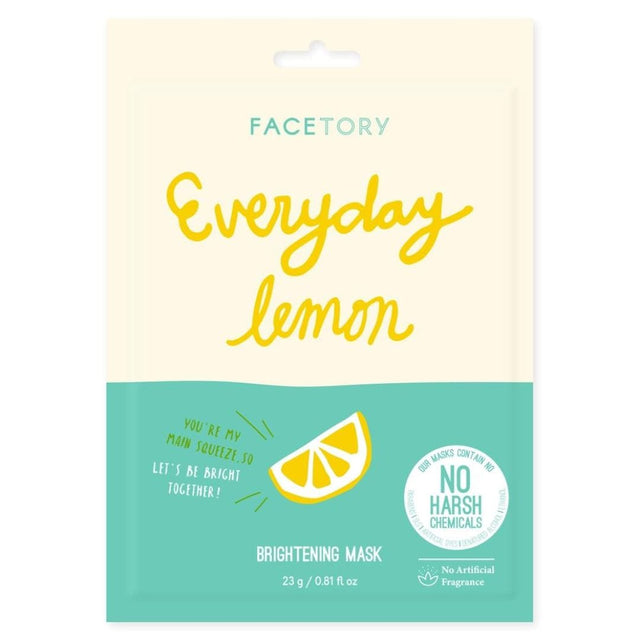 Unleash your inner radiance with this everyday lemon brightening facial mask. Because when life gives you lemons, you turn them into the secret to your most dazzling complexion yet!
This everyday mask is perfect for oily or combination skin This is perfect for those looking to brighten up any dullness and dark spots on the skin, help soften the look of pores and skin texture, while balancing oil production with proper hydration.
Made with Lemon Fruit Extract, this ingredient has Vitamin C to protect the skin from acne while promoting bright, glowing skin.
This face mask has a gentle sheet texture making it perfect for a daily skin solution! Apply this mask everyday as a part of your routine to give you skin the extra love and care it deserves.