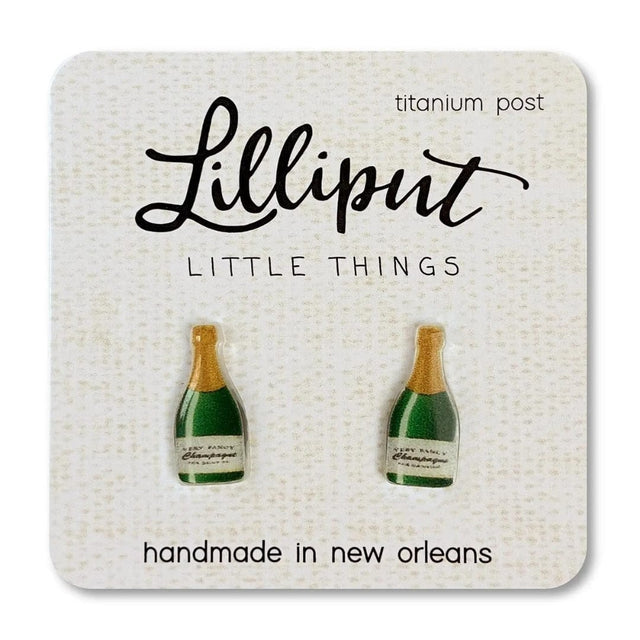 These Champagne Bottle Earrings are so cute and fun and make a great gift!

Titanium Post
Hypoallergenic for sensitive ears
100% Nickel-free
Fade & Waterproof
Handmade in New Orleans, LA
Champagne bottle earrings
Perfect for the bubbly person! Cute and fun. I will probably get a few more pairs for gifts, but this pair is for me!