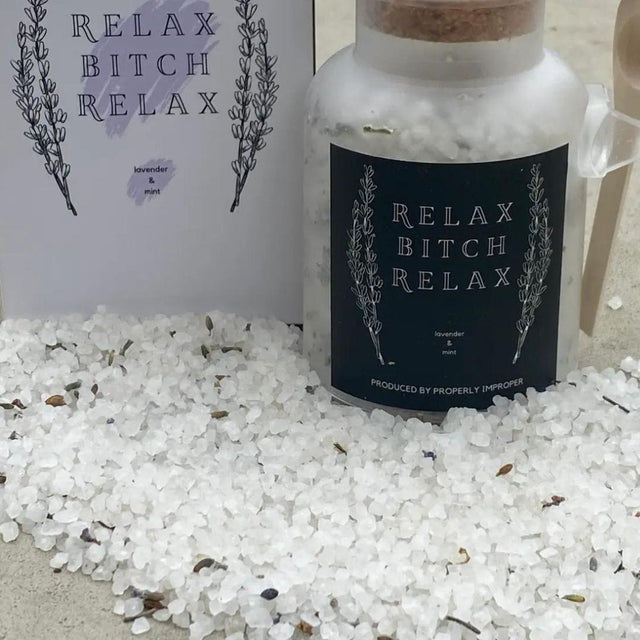 Relax Bitch Relax Lavender & Mint Bath Salts. Relax the stress away with these lovely bath salts because life is stressful and shit.
Contains epsom, dead sea, and himalayan salt to renew your skin and sooth your fucking stressed life.

Lavender buds have been added to the mix to help sooth your bath.

Made in the USA

Comes in a corked jar with a little spoon to scoop out your bath salts

Ingredients:  Sodium Chloride, Lavender and Mint Fragrance Oil, Dried Lavender Flowers.