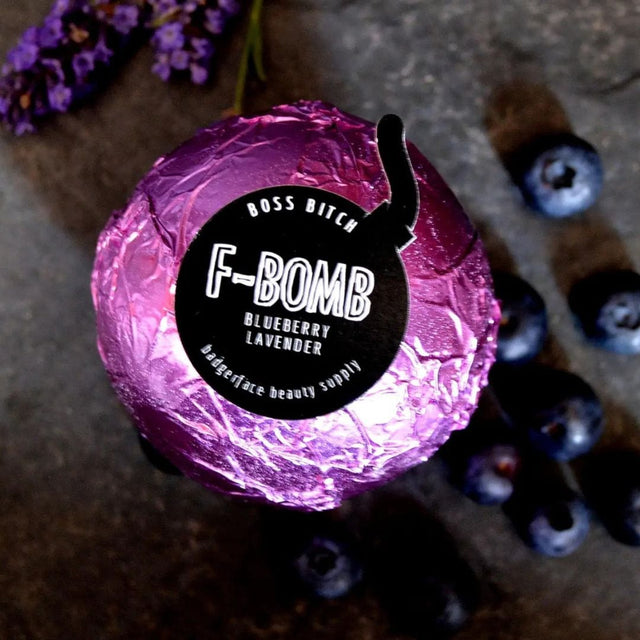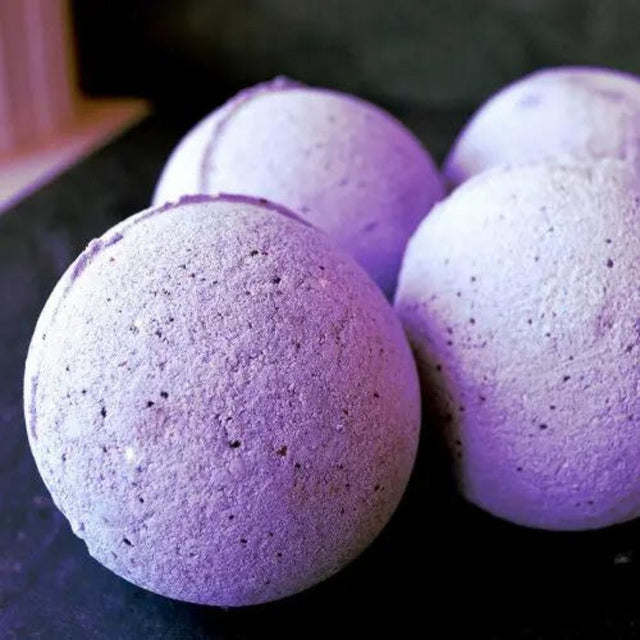 Treat your inner Boss Bitch with this lavender and blueberry F-Bomb Bath Bomb.  This play on words is spectacular because who doesn't love a well placed F Bomb.
How to use: Fill the bath tub with warm water, drop in the bath bomb and let it dissolve. Stir to disperse the scent and color, then climb in and enjoy!
Handmade Natural Products
Women Owned
Cruelty Free, Paraben Free, Sulfate Free
Made in the USA
Measures: 3" x 3" and is 6 ounces
Ingredients: Made with sodium bicarbonate, cornstarch, citric acid, granulated sugar, blueberry seeds, mica, solubilizer, lavender essential oil, and blueberry extract.