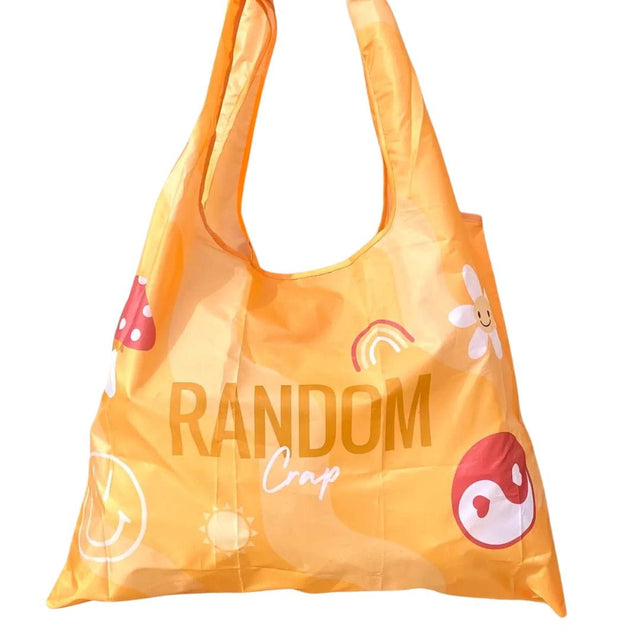 This Random Crap reusable nylon tote bag is fabulous.  Not only is it bright and fun but also very functional.  It folds up into the inside pocket so that it is all one piece.  The compact design makes it perfect for travel or anytime when you are buying random crap.
Made with recyclable materials
Easy to clean
Height of bag 15.5", Height with handle 26", Width 19.5"