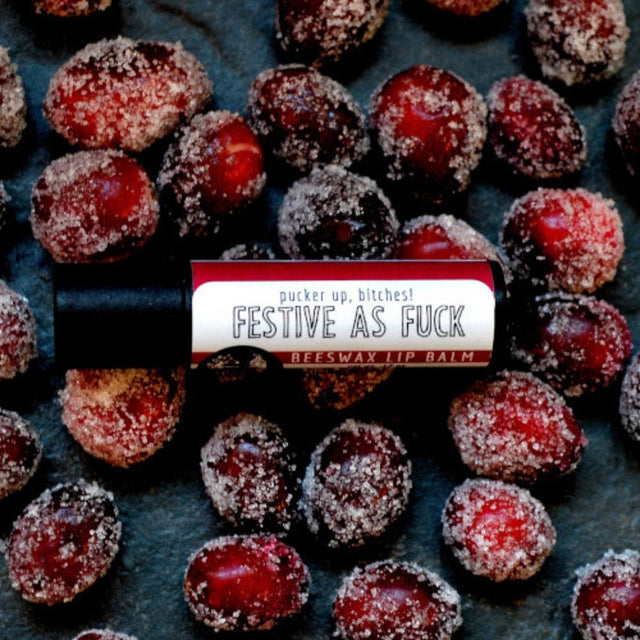 Festive as Fuck Lip Balm - Pucker Up Bitches! Spice up your pout with this playful and unique formula that'll have you feeling festive all season long!
Smells like: A little sweet from the cranberries, a little spicy from the ginger.
Women owned business

Made in USA 

Handmade natural products

Cruelty free skincare

Uses pure essential oils

Paraben free & Sulfate free 
Ingredients: Beeswax, coconut oil, shea butter, sunflower oil, vitamin E, all natural flavors and colorants.