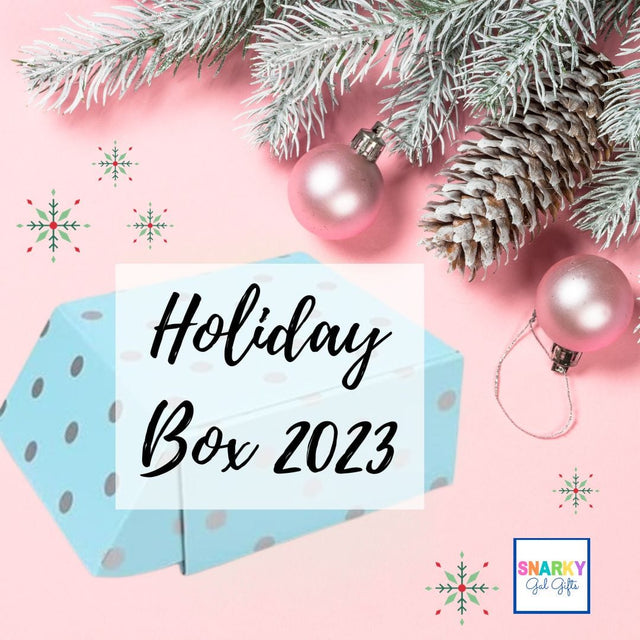 The 2023 Holiday Gift Box Theme is: 
Sweet But a Little Twisted
Our Snarky Gal Holiday Gift Box will arrive ready to gift and will make a fabulous gift to yourself, friends, family, and anyone who can handle some sass & snark. 
The gift box items will be a surprise, but since I would like you to have an idea of what types of items to expect in the box for gifting purposes, this mystery box includes the following:
A Deliciously Scented 8 ounce Candle

A Snarky Beverage Mug

A Self Care Item with a Hint of Holiday

Sassy Kitchen Necessity
Inside the box, you'll find unique and exclusive items that you will not find in our store. The items included are items that can be used throughout the year and are not necessarily holiday themed (except for the sassy self care item).  
This is a one time, limited edition box.  These gift boxes will ship out after Thanksgiving and in plenty of time for the Christmas Holiday.  You can have the box sent to you or shipped direct to the recipient. (note:  if you are ordering more than one box and shipping to different addresses, please place separate orders for shipping purposes. Thank You)!
Since this is the first time offerring a limited edition gift box for the holidays, I have very limited quantities so buying now will guarantee you a box. 
**this box does contain profanity