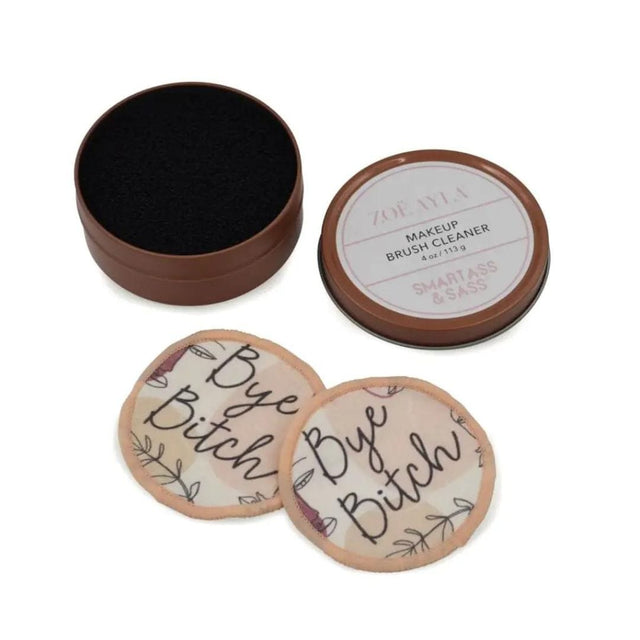 This portable tin holds a dry sponge allowing you to dust off that eyeshadow residue between color applications.  Included in the tin are two reusable "Bye Bitch" cotton pads to wipe off that look before bed!
How to use the brush cleaner:
Start brushing on your makeup look. 

When you're ready to switch colors, swipe the brush over the sponge until the pigment is removed & move on to the next color.

The sponge is completely reusable. When it's ready for a wash, just clean it with warm water and soap.